Coming Soon! New video to demonstrate the MIE (Minimum Ignition Energy), MIT (Minimum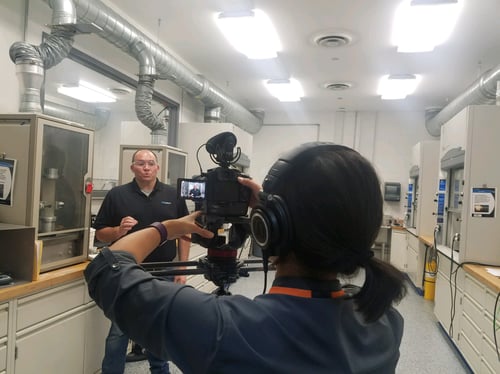 Autoignition Temperature) and LIT (Layer Ignition) testing apparatus' used in combustible dust testing. All part of FAI's comprehensive Dust Hazard Analysis (DHA) capabilities in our state of the art labs. Also in the works, another video will feature the One Cubic Meter Chamber used for verification of uncertainty if a Kst value is less than 50 . So many ways, big and small to test your potentially hazardous dust under different conditions.
Need to learn to speak dust? No problem!
Please see our other instructional videos such as:
How To Collect a Potentially Combustible Dust Sample
Combustible Dust Hazards Analysis (DHA) Sample Prep and Screening
Combustible Dust Hazard 20L Chamber Go/No-Go Test, Explosion Severity Test
Would you like to see other instructional videos or information regarding potential explosible, flammable or combustible dust in your facility? On Site Services are also available. Just let us know what you need. Yukich@fauske.com, 630-321-4788, www.fauske.com